'Scream Queens' Star Skyler Samuels Talks Her New Style App 'Ask Tipster'
You might know Skyler Samuels from Disney's Wizards of Waverly Place or the hit Ryan Murphey show Scream Queens, but do you know she's just as successful off-set?

The brainy actress has a Bachelor's degree from Stanford and just released her own style app "Ask Tipster" (available in the app store), which promises to be a game changer for those trying to keep up with the trends.

Skyler stopped by WhoSay for a chat on Facebook Live where she talked about the app and her recent graduation. Watch the full interview below.

VIDEO: Watch Skyler Samuels Describe Her New App 'Ask Tipster'









Source: Whosay
Why Skyler Samuels is Pausing Stardom For Stanford
Why Scream Queens' Star Skyler Samuels is Pausing Stardom For Stanford

"I'm definitely not shy of discussing my childhood love of Nick Jonas."

Earlier this week when FOX aired the season finale of its addictive horror/comedy Scream Queens, even Skyler Samuels, who plays campus freshman Grace Gardner was on the edge of her seat. "I was losing my mind. I was like–hold the phone–this killer is back? I was there filming the show everyday and I still don't know who that killer is," she says. The show's creator, Ryan Murphy, keeps the cast in the dark. There are strictly no digital copies of the scripts, and that finale was filmed only a few weeks before it aired. "The curiosity eats away at a certain part of me. I know just as much now as anybody who watched the show–which is crazy, but also I think part of the fun."

Samuels not only plays the new girl in Scream Queens, but is also, in a way, the "new girl" among her all-star cast. Her co-stars–Emma Roberts, Lea Michele, Ariana Grande, Keke Palmer, and Abigail Breslin–were all household names before the show. While LA-bred Samuels has been acting for most of her life, starting with guest roles in shows like Wizards of Waverly Place and That's So Raven, then lead roles in short-lived series The Gates and The Nine Lives of Chloe King, she's just started to get a taste of mega visibility that comes with joining a primetime network TV show. "You know how when you apply to college and you have a reach school? Scream Queens is like my reach show," she tells ELLE.com. "It's something that's really big and sensational, with a lot of people I've always wanted to work with. It's a bucketlist item."

Here, we chat with the rising star about her time filming Scream Queens, how female friendships are portrayed on screen, and why she's heading back to Stanford next month to finish her studies.

How do you feel now that the finale has aired?
It was really a very fun, bitter sweet evening. I was watching Twitter explode–I always follow the live tweets of the show because they're so crazy and hilarious because people are writing as they're watching the show in real time. I'm like texting everyone I know, and they're like 'No, we don't know who [the killer] is!' It could be any one of us. It's now going to be my mission before the end of this calendar year to figure out who's the killer in the last scene. I have to know!

Now that you're all done, what's your favorite memory with the cast?
I'm definitely not shy of discussing my childhood love of Nick Jonas [who plays Boone]. I'm not shy about it at all. We haven't talked about it in person, because I kind of chickened out and tried to keep my cool while he was on set. Like [lowers voice], "Yo Nick, what's up. Cool. Cool." The 12 year old inside of me was doing backflips. I was like, "Oh my god I'm talking to Nick Jonas!" I was so excited. During the "Ghost Stories" episode when Boone comes back and he dresses like Joaquin Phoenix, totally crazy. There's this scene where Keke [Palmer] and I have to tackle him. So, we're trying to pull on his arms and have this fake fight. I was making these crazy sounds like HUAH-HEGH-HUH and he broke out laughing so hard. Nick has a great poker face, it's very had for him to break. But, he just burst out laughing and I'm so proud I made Nick Jonas laugh. It was like the crowning moment of my middle school life, but much later in life.

How has getting cast in Scream Queens changed your life?
Scream Queens was a big, sensational show. There's nothing subtle about a Ryan Murphy show and I love that. It's a big crazy production. It's always got these really well developed, slightly cooky, sort of off kilter characters and he really creates a world. They exist sort of in their own universe which I just love and it was so much fun to be a part of. It definitely opened my eyes to be a part of something so big and sensational. I'd say my life is pretty normal day to day, although strangers have come up to me like, "Dude, who the hell is the killer? I have to know!" And if you don't watch Scream Queens, out of context that exchange is super confusing in public.

You must've gained a lot of new fans.
I have to say the fan interaction from the show is probably my favorite part. It was really nice to connect with people week to week and interacting via Twitter and Instagram and having a real time conversation with people. I liked seeing how they comment on our pop culture references and the mockery we make of sororities, people giving their feedback on that was really special and cool. It's hard to connect with the audience sometimes, but Scream Queens got me as close as I could get and that was a really wonderful experience.

I LOVE THAT EVERYONE ON SCREAM QUEENS HAS A MOMENT WHERE THEY ARE THE HERO AND THEY ARE THE VILLAIN.

What do you think about the way media portrays female friendship?
TV shows always pit girls against each other, there's always a nemesis. You have all these archetypes and stereotypes that you're used to seeing on TV, particularly on a show that caters to young people the way Scream Queens does. And what I love about Ryan Murphy, Brad Falchuk, and Ian Brennan, our creators, is they're so in tune with what's actually happening in real pop culture. They're not sugar coating some kind of dynamic that doesn't really exist in real life. They know exactly what's going on in female life. They know how people are talking. So, what I love is that on Scream Queens it isn't black and white: who's the bad guy, who's the good guy, who's the mean girl, who's the good girl. In real life, people are so complicated. It's even more complicated that in real life. People aren't just one thing. They're layered.

How did Scream Queens tell a different story?
I love that everyone on Scream Queens has a moment where they are the hero and they are the villain. That is absolutely true of Chanel and that is absolutely true of Grace who, in theory, couldn't be more different but at the same team, traverse the same struggles of being tempted by evil, but also stepping up to the plate and doing the right thing and helping out their sisters. I think the Chanels all grow throughout the course of the show and they rely on each other. I think as far as Grace and Zaday, they oppose everything Chanel stands for, but then I think Chanel comes to terms with the fact that we're not threatening her empire. We are all working together. I think it's nice to see that evolve in a realistic way. There's not a sappy hug and make up moment. It just happens sort of quietly over time, which I think is real life.

You took some time off from studying at Stanford to film Scream Queens. Now that the show's a hit, do you think you'll still be going back, or acting full-time?
I'm still think of myself as a student first, then actor. When I had to take a semester off school to film this show, I sort of had to realize that I'm totally an overachiever, a do-a-million-things-at-one-time kind of girl. Then I was like, ok, wait, I might be an overachiever but I'm still a human being. So, I put everything I had into Scream Queens and it was incredible, and now I'm actually packing my bags and getting ready to go back to school in January. Ironically, I think I can still graduate on time in June of this year. Hopefully. I'm getting my degree one way or another–that's definitely not changing.

A LOT OF PEOPLE DON'T KNOW WHAT TO DO WITH THE FACT THAT I DO BOTH. LIKE OH, I'M NOT AS SERIOUS ABOUT ACTING BECAUSE I LIKE SCHOOL? WHY DOES IT HAVE TO BE ONE OR THE OTHER?

So you're going back to being a full-time student? Do you think people will treat you differently?
I think people might. But, the funny thing about Stanford are that my classmates are, like, Olympians and programming for Uber and Microsoft and NASA, whatever. A part of me is like, Scream Queens? Whatever. That girl just found a cure to cancer. Everybody has their own crazy, weird, special thing. I've always found during my time there that people are like, "Acting? That's cool. Whatever." I sort of love that attitude. Supportive, but not disruptive.

Have you found that your prioritizing school has affected your career?
A lot of people don't know what to do with the fact that I do both. Like oh, I'm not as serious about acting because I like school? Why does it have to be one or the other? I've always said the thing that has helped me be the best actor I could be are my real life experiences, which have come in the form of my school experiences: meeting different people, learning different things, immersing myself in different topics and social situations, and sort of challenging myself to grow emotionally, intellectually. To me, the two go hand in hand. You know, I only have a little bit of school left. After that, I guess I'll just be an actor-actor. Unless, I pull a James Franco and stay in school forever!
Source: Elle
Meet the Rising It Girls Poised to Have a Major Moment This Fall
Who What Wear: Meet the Rising It Girls Poised to Have a Major Moment This Fall

Skyler Samuels (Scream Queens)
Dressing up was always a part of Skyler Samuels's career plan, so when a stint as an ice princess didn't pan out, she chose the next best thing: acting. "At 5 years old, I had a pretty solid sense of my life plan," she tells us. "And now, some 16 years later, I still have the bug, so I guess I was a pretty decisive child." Since then, Samuels has been forging a career on screen with performances on The Nine Lives of Chloe King, American Horror Story: Freak Show, and The DUFF. But it is her latest role, that of Kappa Kappa Tau pledge Grace on the whodunit horror-comedy Scream Queens, that has everyone talking. "I'm paying a brief homage to my own experiences in some regards, navigating big personalities and how to deal with girls." Art is quite literally imitating life for the 21-year-old, who is currently a college junior and sorority member at Stanford University. But for this rising star, juggling acting and academics has proven to have its perks. "I'm very passionate about both, and I think being an actor has made me a better student and being a student has made me a better actor."

Who What Wear: This isn't your first time working on a Ryan Murphy production. What do you love about working with him?
Skyler Samuels: I wanted to work with Ryan for a really long time. Obviously, he makes really incredible shows that stand out in their category, and getting to do American Horror Story last year was a glimpse into his world. I've worked for maybe 12 or 13 years now, and I've never been on a set like a Ryan Murphy set. There's this sort of X factor to what he does, and I think people are really excited to work on a Ryan show, because the stories he makes are so interesting, the characters feel so real, he's very detail-oriented, and everything is very well cared for. Everyone really wants to be there, and it's just a fun group of people, from our incredible special effects group to hair and makeup and our incredible wardrobe stylists. We really create the world together, and there's just something special about being on his sets. It's hard to imagine yourself being anywhere else after you've gotten to experience that.

WWW: The cast almost feels like one big sorority. Do you spend time together off set?
SS: Yes, absolutely. We definitely spend the bulk of our week at work together, but we do really like each other and get along really well, and it's fun to explore New Orleans together. None of us are from [New Orleans], but some of us have filmed here for other things, so we like to share our spots. I think it's been a really fun experience to get to know the girls on screen and off. Like Lea Michele, for instance, plays this totally kooky character on the show, but she's the most normal, laid-back person you've ever met. It's fun to step away from what's happening on set and be a little more laid-back with one another.

WWW: How did you perfect your scream?
SS: I have to say I don't think I'm going to master my scream this season. If I'm lucky enough to move forward, I've got to come up with some strategies. It's intimidating, because a lot of the girls on the show have musical backgrounds. Lea Michele, Keke Palmer, Ariana Grande, Abigail Breslin, they're all singers, so they scream the way they sing, which is from their diaphragm, and it's very sustained. After two takes my voice has dropped like four octaves because I have no idea how to do that. I've never had musical training before. I definitely have learned from them, though, so it gets better episode by episode, but it was definitely more challenging than I thought. I didn't think we would actually stand around and scream so much, but it is called Scream Queens, and we do in fact do scream takes where we just stand and scream for 20 minutes at a time.

WWW: Who are some of the women in the industry who inspire you?
SS: I'm a huge Jennifer Aniston, Reese Witherspoon, and Jennifer Garner fan, those classic, badass ladies who are quirky and confident even in their mishaps; they're just sort of standout ladies. But I have the biggest girl crush in the world on Keira Knightley. She hasn't aged, and has the most amazing bone structure and makes rocking short hair look so easy. She just seems like the coolest lady. I've seen Love Actually a hundred times.

WWW: What are you studying in school?
SS: So I go to Stanford, which is sort of a techy school, and I'm studying marketing and intellectual properties, so definitely a big communications background. But we study a lot about the digital world and evolving media in the digital world and digital psychology. It's really fun, very geeky, and I love it. It's been interesting too, spending my time when I'm not working being in school. You know, I'm constantly breaking people down, right, so like my major is very much focused on understanding audiences and I would say the same is true in my job, so I guess I just have a love of understanding people and the way we think and what we want, and they sort of feed into each other, my job, and my major in more ways than I initially expected, I think.

WWW: How do you balance school and acting?
SS: People ask me that a lot. They're like, "So what's the strategy? Is there a plan in place?" And the truth is there's not, because sometimes it's hard to predict, you know, working on a TV show is like being in the circus, it's hard to know where you're going to go or what's going to happen. It's really day-to-day, and I think I've just always found a way to make it work. I do my homework when it's assigned, and I definitely drink a lot of coffee and put in some hours at the library when I can. And I just hope that day-to-day getting by with the work I can somehow figure out a way to make it work, and I always do, I always find the time. I'm very passionate about both, and I think being an actor has made me a better student and being a student has made me a better actor. I think I need the balance of both in my life; it makes it interesting for me.

WWW: How would you describe your personal style?
SS: My personal style is definitely dynamic. Day-to-day Skyler is usually going to work really early or going to class, so I'm all about making jeans and a T-shirt look chic. But I also love bold statement pieces. I've really gotten into shoes lately, which is dangerous for my bank account, but who cares? You know, I'm a girl and I love shoes. I love matching a white tank top and jeans with a really bold, bright pair of pumps or strappy sandals, just like a fun statement piece. I would say my other obsession right now is ear jackets. Actually Lea Michele gave me a pair from Stella & Dot, which I'm just obsessed with. They are little bar earrings, and in the back they have this spikey ear jacket—I'm obsessed. I've been wearing them everywhere. But when it comes to events or red carpet stuff, I love to switch up. I hope there is always sort of a surprise element in what I'm wearing.

WWW: What's your go-to fashion piece for fall?
SS: Well I would say two items. First is a scarf. You have to have a great scarf that goes with everything, because you can layer it and easily take it off when it starts to get warm—I love that. And I travel a lot, and it's really cozy to sleep on an airplane with a good scarf. And I'm all about the boots. I miss my boots in the summer, especially here in New Orleans, where it's 400 degrees every day. But tall riding boots and motorcycle boots when I'm in New York and L.A.
Source: Who What Wear
Skyler Samuels Goes From Stanford to 'Scream Queens'
Hollywood's Next Big Thing: Skyler Samuels Goes From Stanford to 'Scream Queens'

"She gives me tips about being a young woman in the business and different ways to tell a joke," says Samuels of working with Curtis. She was photographed Aug. 6 at the Beverly Hilton.

The actress talks about her decision to delay her education, her fashion and lifestyle app, and how Jamie Lee Curtis changed her life.

A version of this story first appeared in the Sept. 25 issue of The Hollywood Reporter magazine. To receive the magazine, click here to subscribe.

Skyler Samuels grew up so close to Hollywood that when her mother, an Access Hollywood producer, needed someone to cover a Harry Potter junket, she sent her 7-year-old daughter. The Campbell Hall graduate then had acting gigs on Nickelodeon and Disney Channel before landing ABC Family's The Nine Lives of Chloe King and an arc on American Horror Story. Now the Stanford junior has put college on hold for Fox's college-set thriller series Scream Queens (Sept. 22).

You deferred Stanford for Scream Queens after talking with Brad Falchuk. How challenging was that decision?

At the time, I was finishing winter quarter and a computer science project as well as essay for my feminist history class. He said, "I know you're super type-A and you love Stanford and you're a brainiac, but you're Grace Gardner now and if you let me, please take a chance when I ask you to stay on Scream Queens for a second. I promise you, it'll be worth it." It would have been hard to accept that offer from any other people. I am so thankful for having them believe in me that I was easily able to believe in them that I put down Stanford for a second and jumped head first into the Kappa Kappa Tau world on Scream Queens. It was hard to make that decision, but I'm glad that I did because I learn just as much making the show as I do in school every day. I'm a nerd and love going to class, but the work would have suffered if I had done both. It'll be fun going back to school in January and moving back into my sorority house and going to class again after having lived in this fake sorority.

With a successful acting career, why is it important for you to finish school?

My parents were always adamant about me being a student-actor — not actor-student. I'm now a junior in college working on Scream Queens. It's a daunting task and a little ambitious. Some days I'm like, "How the hell am I going to pull this off?" I'm a workaholic. One job isn't enough. I'm also the co-owner of a fashion and lifestyle app that is advice-driven for fashion and lifestyle needs. We've gotten a couple million dollars in funding thus far and hopefully the app will be released by the end of the year. That's been my creative brainchild on the side, though it's very quickly becoming full-time job — like being a Stanford student or being on Scream Queens. It's taught me to work on a different part of my brain than when I'm on set.

Ryan Murphy tends to go back to the same actors with new projects. What was the conversation like when Scream Queens came up? Did he write the role specifically for you?

I've been pestering Ryan for a few years and was hoping it was just a matter of time until he caved and let me on one of his shows. I had been auditioning for American Horror Story for a long time. I always got positive feed back on all the roles that I didn't get —"She's really great; she's not quite right for this, but she's right for something" — he said that for years. Finally, Horror Story rolled around and I auditioned with cryptic sides and I only had a couple lines. I got to jam pack all this stuff in to a tiny audition and thought, "This is the one." Sure enough, it was. Little did I know that he had me in mind for that part before the audition happened for American Horror Story: Coven.

My first day on American Horror Story, Ryan was directing and I was sweating bullets. I wanted him to like me. He just kept asking me about my life in college because I'm in a sorority. He kept asking me about my sorority life and what my life was like at college. And I was like, "Really? This is what you want to talk about?" I was telling him about the new sorority house and what it's like living with 60 girls. I thought it was weird that that's what he wanted to talk about.
Source: The Hollywood Reporter
Skyler Samuels, Ryan Murphy's New 'Scream Queen
It's a thought that's entered the minds of most pledging sorority girls in the midst of a grueling hazing season: "These girls are evil." That's the premise that Ryan Murphy expounded upon for his latest show "Scream Queens," premiering on Sept. 22 on Fox. "I lived in a sorority house my sophomore year, I had 59 female roommates and learning to navigate the minefield of female politics — that's a very real thing," Skyler Samuels says. The 21-year-old star of the show is speaking to WWD on her way to LAX, heading back to the set in New Orleans.

"I guess New Orleans is kind of home now, and it's funny, it's the first place I've ever had a proper place of my own. I didn't think it would be New Orleans, but it's definitely a pleasant surprise that it is," she says. "It's a very charismatic city. It's got its own flavor, it's a spooky city, which is so perfect for 'Scream Queens.'"

This story first appeared in the August 12, 2015 issue of WWD. Subscribe Today.

"American Horror Story" fans will have a sense of what to expect from "Scream Queens," rife with Murphy's signature brand of camp and flare for gore. The show centers around the "It" sorority on campus at Wallace University, Kappa Kappa Tau, haunted today by a crime committed some 20 years ago. The cast is stacked with Gen Z faves. Lea Michele, like Samuels, plays a Kappa hopeful, while Emma Roberts is the sorority's sinister queen bee, trailed by a pair of acolytes, played by Abigail Breslin and Ariana Grande, who call themselves the "Chanels." As pledge season goes on, so does the murder mystery: one cast member is killed off each episode.

That said, "Queens" is fright-light. Similar to its predecessor, the show is a dark comedy; with the carnage punctuated by Millennial-friendly quips. Think "Mean Girls" meets "Scream." "It's definitely a comedy, it's definitely a horror, crazy things are happening, but we're also dealing with the very real truth that girls….They can be tough," Samuels says. "The experience of dealing with very different types of girls, very different personalities, ambitions, knowing how to find a way to collectively get through the day and live together despite our differences — that is definitely the heart of the show."

Born and raised in Los Angeles — "well, not technically: I'm a Valley girl" — Samuels is no stranger to a script. Her first job came at age seven, when her mom, a producer and developer for unscripted television, ran into a work emergency. "At the time she was a producer for 'Access Hollywood,' and her boss had organized this really big junket for the second 'Harry Potter' movie. They had hired another girl to come in and interview the actors, and the night before the junket she dropped out. They were panicking, and my mom's boss was like, 'Why don't you just send Skyler?' And my mom was like, 'Skyler?! She's seven and missing half her teeth, are you crazy?'"

The teeth came in, as did the roles, and Samuels was soon appearing on Disney Channel's "Wizards of Waverly Place," and later a small role in Murphy's "American Horror Story," her unofficial audition for "Scream Queens." "I grew up watching 'Glee' and 'Nip/Tuck,' and I had always sort of wondered what is it about his shows that makes them stand out from other shows, what is that magic touch? When I got to be part of it, I realized there is no place like a Ryan Murphy set."

Murphy's involvement alone was enough to get her to want the role. "He's like your superchic fun best friend slash parent. He's kind of a dad, kind of your friend, kind of your boss, kind of somebody you're constantly in awe of," Samuels says. "I would work for him for the rest of my life if I could."

On "Queens," Samuels plays Grace Gardner, a girl she says serves as "the eyes and ears of the audience." In other words, she's the sane, relatable one. "We're both very earnest, very loyal, very studious girls who are about friendships, sisterhood and doing the right thing. We're also girls who want to seek out normal college experiences." Samuels herself is a junior marketing and intellectual property major at Stanford, where, like Grace, she's in a sorority. "I had no idea what it was all about," she says of pledging. "I mean, it's pretty mellow, I have great friends there, it's nothing like Kappa Kappa Tau, but thankfully I don't think anything is….But, I can't speak for fraternities."
Source: WWD


Site Advertisement




Welcome

Welcome to Skyler Samuels Fan at skyler-samuels.net, your ultimate online source for everything Skyler Samuels. She is an American actress. She is known for her recurring role as Gertrude "Gigi" Hollingsworth in Wizards of Waverly Place on Disney Channel and for appearing in the feature films The Stepfather, Furry Vengeance and The Duff. Here you will be able to find the great quantity of information, photos, videos, news and a lot more about the actress. Here is a fact of fans for the fans. Here is NOT an official page neither do not we have contact with Skyler. If you have any questions and/or comments please be sure to visit our contact page and contact us regarding anything. Thanks for visiting.
Latest Photos
Skyler's Official Twitter
Skyler's Official Instagram
Current Projects
The DUFF
Genre: Comedy
Year: 2015
Role: Jess
Status: Completed on DVD/Blu-Ray
Release Dates: Here
More Info | Photos | Official | Imdb

Scream Queens
Genre: Comedy, Horror
Years: 2015 - 2016
Role: Grace Gardner
Season: 1
Air Date: Sept. 22 on FOX | More
More Info | Photos | Official | Imdb

Sharon 1.2.3.
Genre: Comedy
Year: 2015
Role: Sharon #3
Status: Completed
Release Dates: Here
More Info | Photos | Official | Imdb
Current Gif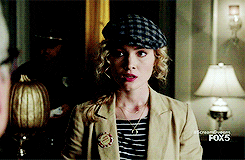 Scream Queens Family
Elite & Top Affiliates
[www] - Your Site?
[www] - Your Site?
[www] - Your Site?
[www] - Your Site?
Link Us
Soon
More
Donate Photos
» If you like to donate some new or old photos of Skyler Samuels like photoshoots, Stills, Scans, Events, etc. Also you took fan photos with Skyler, and fan arts like blends, wallpapers, icons 100x100, animations, etc for fan extras section for fans. Your donation will be welcomed and you will be credited by your name or nickname or your site. Please put 'Donation' as the subject in the message. Thanks! please send an email to hollywoodfangirl89@gmail.com
Site Information
Maintained by: Milena
Contact: Here
Design by: Milena
Opened since: August 17, 2015
Hosted by: Flaunt Network
Listed at: Not Yet
Network: Twitter | Tumblr | Facebook
Visitors: hits
Online:  fans online

Disclaimer
Skyler Samuels Fan at skyler-samuels.net is an unofficial fansite. We have no contact with Skyler, her friends, her family, representatives, etc. This site is made by fans for the fans. All images in the gallery belong to their respectful owners and no copyright infringement is intended. All content and graphics are copyrighted to SAK unless otherwise noted.
Flaunt Network | Privacy Policy | DMCA
© Skyler Samuels Fan
2015 - 2016