Scream Queens alum Skyler Samuels is set for a key recurring role in Fox's Marvel drama series The Gifted.

The series from writer Matt Nix and X-Men director Bryan Singer focuses on a suburban couple (Stephen Moyer, Amy Acker) whose ordinary lives are rocked by the sudden discovery that their children possess mutant powers. Forced to go on the run from a hostile government, the family joins up with an underground network of mutants and must fight to survive. Natalie Alyn Lind and Percy Hynes White also star.

Samuels will play a refugee mutant with telepathic abilities and a mysterious past.

Samuels' previous credits include the series regular role of Grace in the first season of Ryan Murphy's Scream Queens and Bonnie Lipton in American Horror Story: Freak Show, along with the Lionsgate/CBS Films coming-of-age comedy, The Duff and The Nine Lives of Chloe King, in which she starred as the title character. Samuels is repped by UTA and Lighthouse Management & Media.
Source: Deadline Hollywood


Site Advertisement




Welcome

Welcome to Skyler Samuels Fan at skyler-samuels.net, your ultimate online source for everything Skyler Samuels. She is an American actress. She is known for her recurring role as Gertrude "Gigi" Hollingsworth in Wizards of Waverly Place on Disney Channel and for appearing in the feature films The Stepfather, Furry Vengeance and The Duff. Here you will be able to find the great quantity of information, photos, videos, news and a lot more about the actress. Here is a fact of fans for the fans. Here is NOT an official page neither do not we have contact with Skyler. If you have any questions and/or comments please be sure to visit our contact page and contact us regarding anything. Thanks for visiting.
Latest Photos
Skyler's Official Twitter
Skyler's Official Instagram
Current Projects
The DUFF
Genre: Comedy
Year: 2015
Role: Jess
Status: Completed on DVD/Blu-Ray
Release Dates: Here
More Info | Photos | Official | Imdb

Scream Queens
Genre: Comedy, Horror
Years: 2015 - 2016
Role: Grace Gardner
Season: 1
Air Date: Sept. 22 on FOX | More
More Info | Photos | Official | Imdb

Sharon 1.2.3.
Genre: Comedy
Year: 2015
Role: Sharon #3
Status: Completed
Release Dates: Here
More Info | Photos | Official | Imdb
Current Gif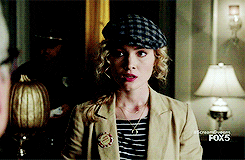 Scream Queens Family
Elite & Top Affiliates
[www] - Your Site?
[www] - Your Site?
[www] - Your Site?
[www] - Your Site?
Link Us
Soon
More
Donate Photos
» If you like to donate some new or old photos of Skyler Samuels like photoshoots, Stills, Scans, Events, etc. Also you took fan photos with Skyler, and fan arts like blends, wallpapers, icons 100x100, animations, etc for fan extras section for fans. Your donation will be welcomed and you will be credited by your name or nickname or your site. Please put 'Donation' as the subject in the message. Thanks! please send an email to hollywoodfangirl89@gmail.com
Site Information
Maintained by: Milena
Contact: Here
Design by: Milena
Opened since: August 17, 2015
Hosted by: Flaunt Network
Listed at: Not Yet
Network: Twitter | Tumblr | Facebook
Visitors: hits
Online:  fans online

Disclaimer
Skyler Samuels Fan at skyler-samuels.net is an unofficial fansite. We have no contact with Skyler, her friends, her family, representatives, etc. This site is made by fans for the fans. All images in the gallery belong to their respectful owners and no copyright infringement is intended. All content and graphics are copyrighted to SAK unless otherwise noted.
Flaunt Network | Privacy Policy | DMCA
© Skyler Samuels Fan
2015 - 2016